CEMETERY HISTORICAL MARKER APPLICATION PROCESS

Definition:

Historic Texas Cemetery (HTC) markers are only for burial grounds previously approved for HTC designation.

These markers recognize the historical significance of a cemetery and, with the use of interpretive plaques, provide background on associated communities, families, events and customs.

HTC markers must be placed at the cemetery, but since cemeteries are protected under other existing laws, they convey no restrictions on the property.

Criteria:

Historical Texas Cemetery designation: All steps of the HTC designation process must be completed by the time of application for the HTC marker.

Historical/cultural significance:

Completion of the HTC designation does not ensure approval for an HTC marker; it is only a prerequisite.

The application for an HTC marker with an interpretive plaque must include the same type of detailed history required for other markers.

In addition to the context, overview and significance sections, it must also

include a section that provides a detailed physical description of the site that includes mention of the cemetery setting, and

descriptions of significant landscape features or noteworthy burial markers and funereal practices.

Special considerations for HTC markers:

HTC medallions can be ordered separately, but only for placement with a previously awarded THC subject marker or other plaque that provides interpretation for the cemetery.

NOTE: Under current rules, cemeteries are no longer eligible for subject markers.

HTC medallions and interpretive plaques (including name and date plaques) must be displayed together.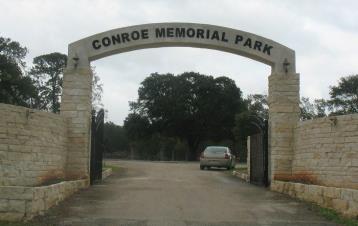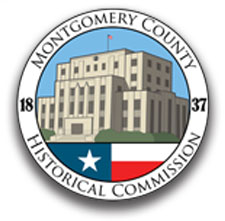 WELCOME

This website developed & maintained by friends of the

Montgomery County Texas Historical Commission

Montgomery County Texas Historical Commission

c/o

414 West Phillips St. Suite 100

Conroe TX 77301

This page was last updated: March 9, 2019